Dr. Ajit Nemi
Dr. Ajit Nemi is one of Georgia's most acclaimed ophthalmologists and arguably the top eye doctor Atlanta, GA has to offer. As a board-certified, fellowship-trained eye specialist, his skills and experience have led to a powerful reputation for his outstanding work in vision correction, diagnosis, and treatment. His fellowship training at one of America's top-ranked eye centers, the Emory Eye Center in Atlanta, provided him with a foundation for excellence in the treatment of a range of vision and eye problems.
Dr. Nemi serves as the Director of Ophthalmology at Emory Johns Creek and North Fulton Hospitals. His areas of expertise include cataract surgery, laser vision correction, and management of corneal and external eye diseases.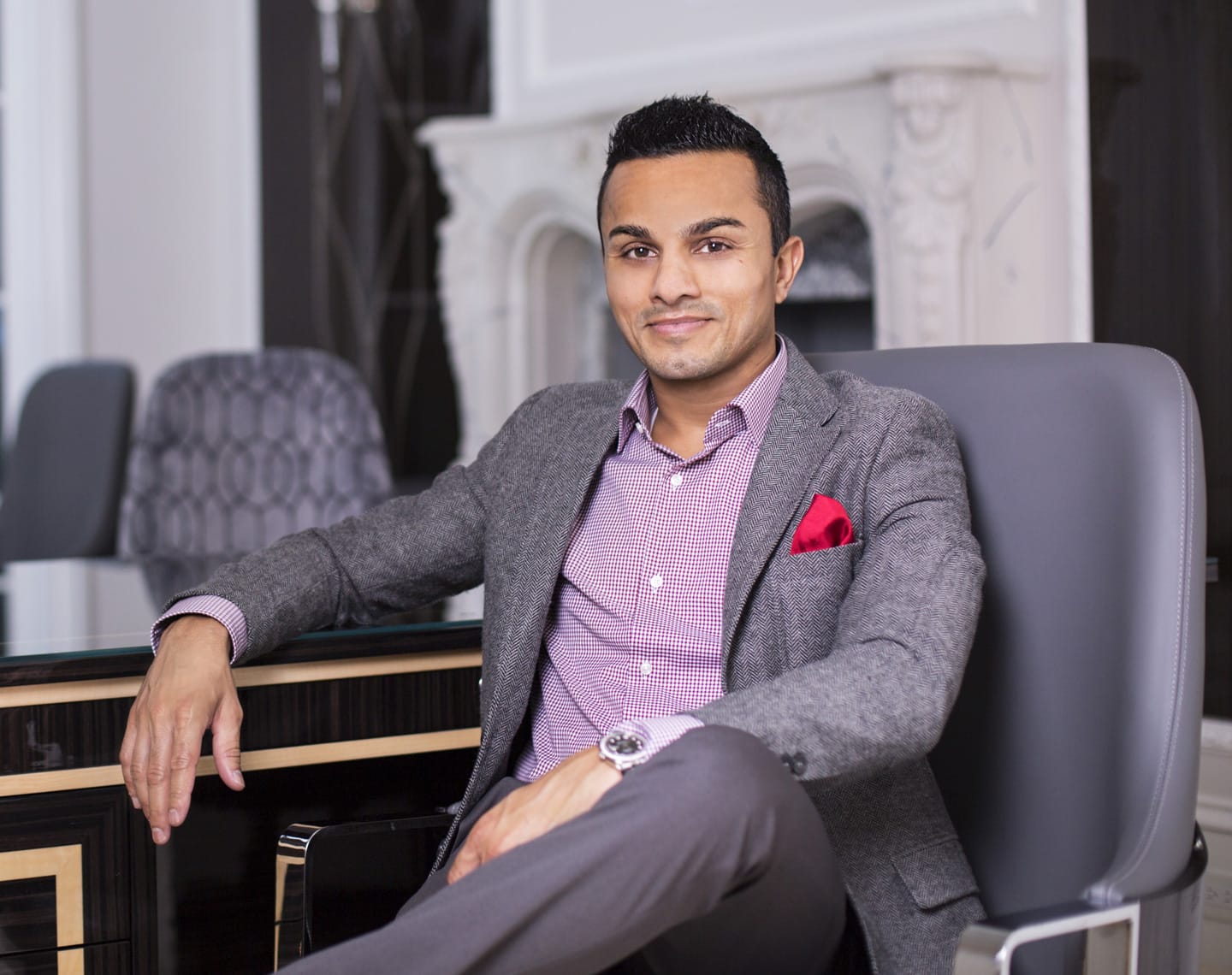 History and Background
Born and raised in upstate New York, Dr. Nemi completed his undergraduate education at Tufts University in Boston, MA, where he graduated summa cum laude and a member of Phi Beta Kappa. He completed an MD/MBA dual-degree program at Tufts University School of Medicine, where he was inducted into the Alpha Omega Alpha (AOA) Medical Honor Society. After completing an internship in New York City, he completed a residency in Ophthalmology at The George Washington University in Washington, DC, where he served as chief resident.
Memberships and Associations
Alpharetta eye doctor, Dr. Nemi, is a member of the American Academy of Ophthalmology (AAO) and the American Society of Cataract & Refractive Surgery (ASCRS). His scientific research has been presented at several international ophthalmology meetings. He takes pride in providing the highest quality medical and surgical eye care to his patients at Lotus Vision, where our clinic serves the entire North Atlanta region and the surrounding communities.
The Quest for Excellence: Our Practice
At our practice, we are true believers that excellence in performing all eye procedures is derived from both education and experience. Our Alpharetta eye clinic professionals all strive to stay current on the latest techniques. Technological advances, and standards, to provide our patients with the safest treatments and procedures to produce optimal results.
Your Health and Our Approach to Eye Surgery
We focus upon very thorough exams and checking your total eye health before performing any procedures. We approach eye health with the concept that surgery, if needed, is never routine, no matter how many thousands of times we may have performed a procedure. We never take for granted that our patients place a great deal of confidence in us. For this reason, a review of your medical history and current health are taken into consideration before performing cataract or LASIK surgery.
The Vital Necessity
of Treatment
Your vision is a vital aspect of your quality of life. Caring for your eyes is important. Just as you have yearly physical exams, a yearly eye exam should be performed to ensure all is well, or to treat any developing condition. Many eye conditions, when treated in the early stages, are far easier to resolve than they would be should a developing problem worsen. At Lotus Vision, we can help you protect your sight from the risk of various conditions, as well as perform procedures for sharper vision free from the need for glasses or contacts.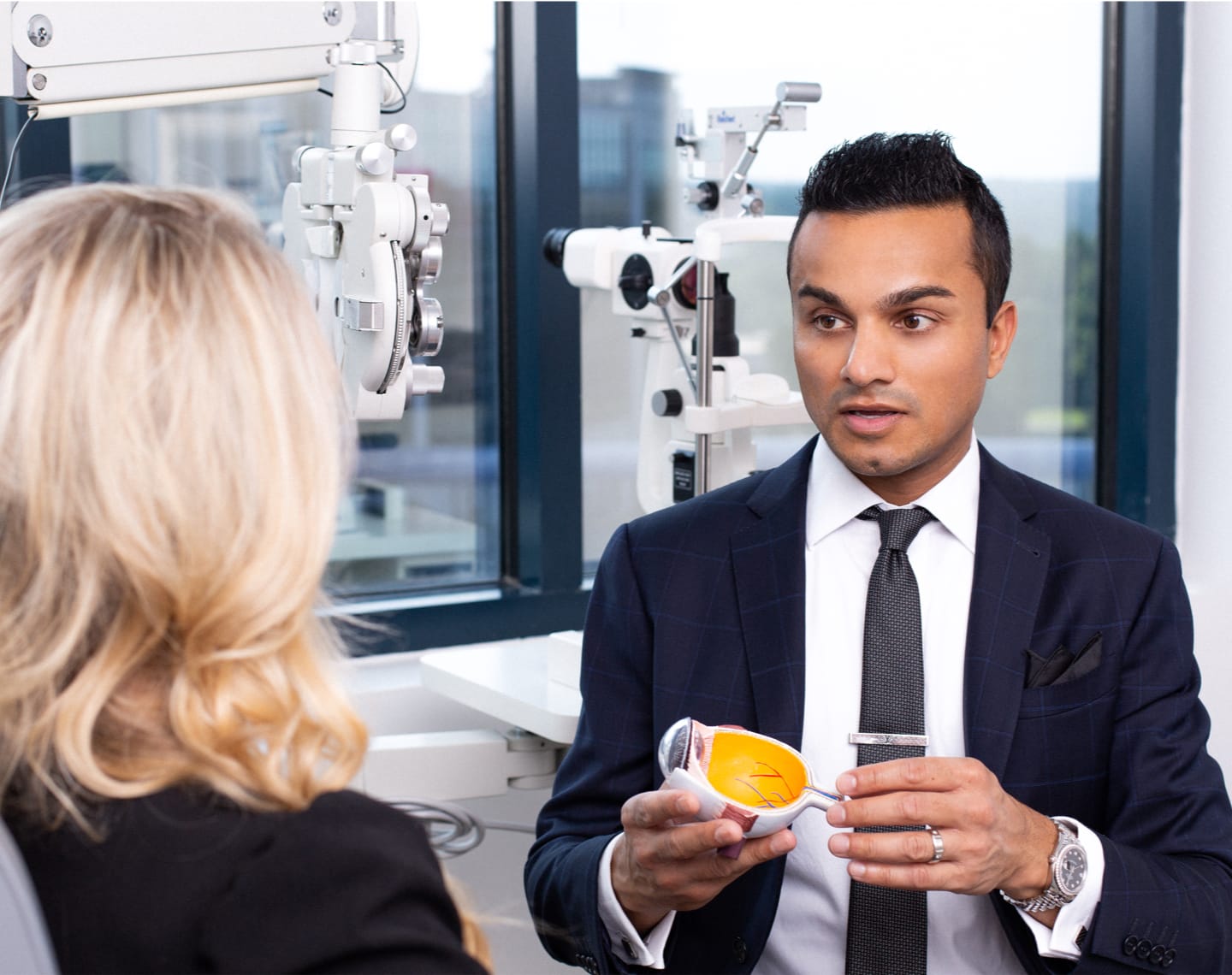 A Positive Patient Experience
Building a foundation of trust by treating our patients as the unique and special individuals they are is vital to our success. We want your visit to our eye clinic in Alpharetta to be a very positive experience. Cataract surgeon, Dr. Nemi, and the eye care team at Lotus Vision are dedicated to providing you with the excellent, personalized care and the warm, compassionate service you deserve. Whatever we can do to make your experience with us more comfortable and pleasant, please do not hesitate to let us know. Thank you for allowing us to take care of your eye care needs and we look forward to serving you.